Vauxhall Golf Club
Save up to $100.00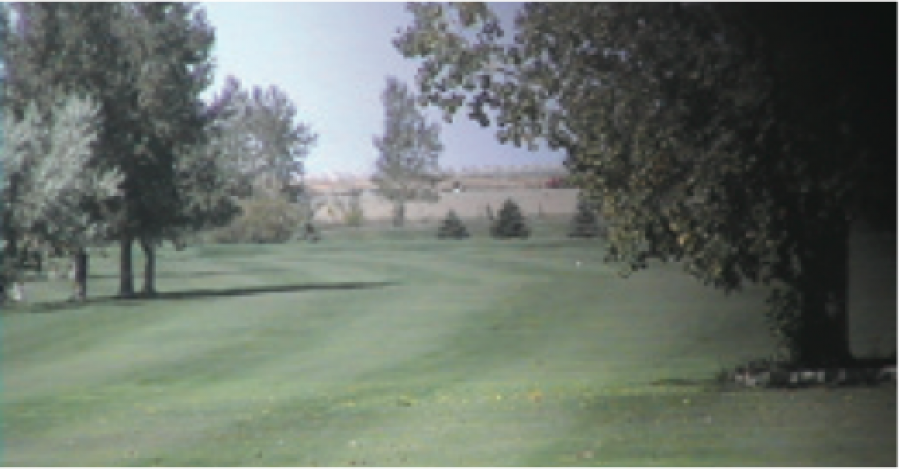 Vauxhall's 9 hole, par 36 golf course offers 3, 123 yards of play set to
an Alberta prairie backdrop. Flanked on the east and west by mature trees and bushes, this course's generally flat - yet carefully groomed- fairways and characteristically fast bent grass greens are great for both beginner golfers just learning the game, and avid golfers wanting to fine tune driving and short game accuracy.
An army of hazards also provide players of all levels with challenging club selection and shot choices. Bunkered greens on five of the holes create cause for careful approach shots. Additionally, an irrigation ditch that must be cleared on both the par 3 third hole and the par 5 sixth, also becomes the lateral hazard on the challenging 220 yard - 3 - fourth hole. Also noteworthy is hole two, where the infamous, "Erskine's Tree" blocks a direct path to the green for those not willing to risk powerful drives! Finally, Caragana bushes can create a tangled mess for the golfer who slices right on the final 3 - hole homeward stretch.
Overall, the Vauxhall Golf and Country Club provides a relaxing scenic golf opportunity, and its quiet, natural setting also means it is not uncommon to see prairie wildlife such as rabbits, geese and hawks! Undoubtedly, if touring the Southern Alberta golf circuit, Vauxhall is a "must play" stop. One will definitely not be disappointed after visiting this welcoming course!
Soft Spikes American Express Mastercard VISA Interac Power Carts Pull Carts Coffee Shop Clubhouse Yardage Markers 9 Holes Public Club Rentals Licensed Pro Shop Dress Code Reservations Putting Green
Vauxhall Golf Club
Card Member Discount Offers
You must have a registered card or phone app for these offers to be valid. Printed pages of these offers are not valid.
One Course redemption only per card for this course each day. Offers cannot be combined or transferred.
Registered card holder must be present. All offers are based on regular green fee prices, UNLESS otherwise indicated.
Sponsors:
x