Roland Golf Club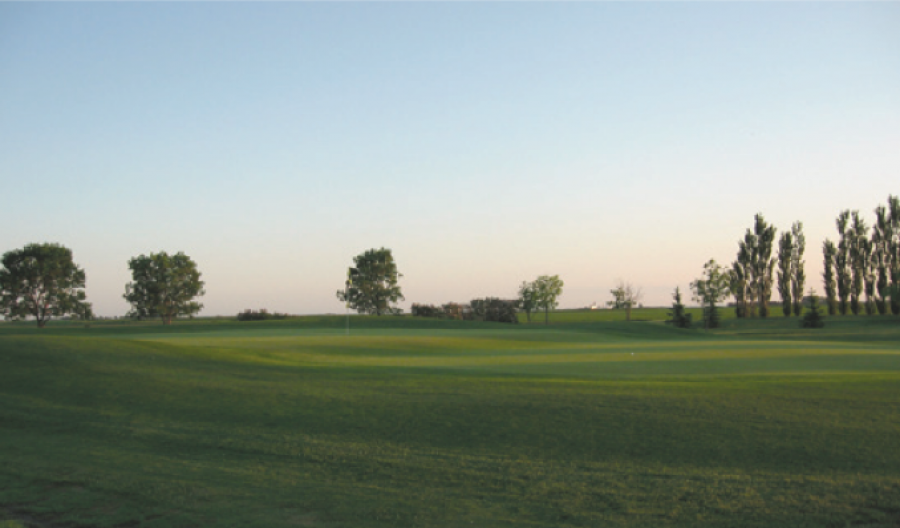 A short ten minute drive south of the town of Carman, the Roland Golf Club ia a delightful golf course which follows the twists and turns of Tobacco Creek. for your round of golf. Many deer and waterfowl raom freely in the area and
The fairways at Roland are level (except near the creek) and are relatively open. With the holes measuring from 120 yards to 555 yards, you will excellent playing condition, even during Manitoba's hottest summers.
Roland's greens are medium in size and fairly rolling, making for some interesting putting lies. the 4th and the 6th fairways. In all cases, sufficient drives should keep you out of any trouble.
Come and visit our course - you will be glad you did.
Soft Spikes Mastercard VISA Interac Power Carts Pull Carts Coffee Shop Clubhouse Yardage Markers Driving Range 9 Holes Public Club Rentals Licensed Pro Shop Dress Code Reservations Putting Green
Roland Golf Club
Roland Golf Club
2 miles north of Hwy #23
Roland, Manitoba
(204) 343-2409
www.rolandgolf.ca
Card Member Discount Offers
Offer 1
4 for 3 green fees
Offer 2
4 for 3 green fees
Offer 3
4 for 3 green fees
Offer 4
4 for 3 green fees
You must have a registered card or phone app for these offers to be valid. Printed pages of these offers are not valid.
One Course redemption only per card for this course each day. Offers cannot be combined or transferred.
Registered card holder must be present. All offers are based on regular green fee prices, UNLESS otherwise indicated.
Sponsors:
x