Provost and District Golf Club
Save up to $80.00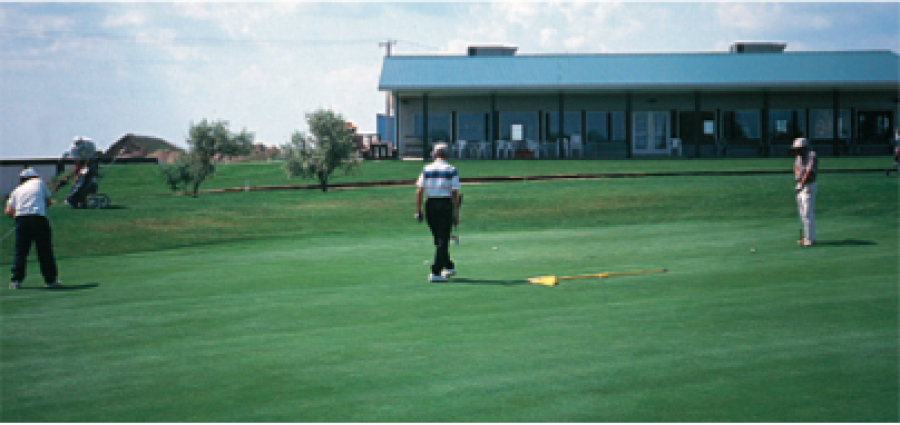 Drawing golfers from both Saskatchewan and Alberta, the Provost and District Golf Club is a splendid 9 hole course that serves a fast playing and enjoyable round of golf. Games can usually be completed within 1-1/2 to 2 hours, leaving plenty of time for a second round of 9.
Play at Provost is fairly forgiving with sprawling fairways and few hazards in play. The pride of the course are its greens which are kept green and plush, consistently making them some of the best in the area.
One of Provost's best holes is the 7th. This, the course's signature hole, features an elevated tee shot over a small pond to a small green backed by a clump of tall, mature trees.
The biggest challenge, however, is reserved for Provost's finishing 9th. At 443 yards this par five plays along side Fleeing Horse Lake its entire length. A deep water hazard about 60 yards in front of the green will cause problems for most golfers on their second shot. Those who doubt their ability to carry it should perform a layup in front, which will leave a long and difficult approach to the green.
After your round take time to enjoy the pleasant surroundings of Provost's charming clubhouse which provides excellent views of the course and the lake.
Mastercard VISA Interac Club Repairs Power Carts Pull Carts Rainchecks Coffee Shop Clubhouse Yardage Markers 9 Holes Public Club Rentals Licensed Pro Shop Dress Code Reservations Putting Green
Provost and District Golf Club
Provost and District Golf Club
4801 49 Avenue
Provost, Alberta
(780) 753-647

Card Member Discount Offers
You must have a registered card or phone app for these offers to be valid. Printed pages of these offers are not valid.
One Course redemption only per card for this course each day. Offers cannot be combined or transferred.
Registered card holder must be present. All offers are based on regular green fee prices, UNLESS otherwise indicated.
Sponsors:
x