Prince Rupert Centennial Golf Course
Save up to $140.00
Prince Rupert, British Columbia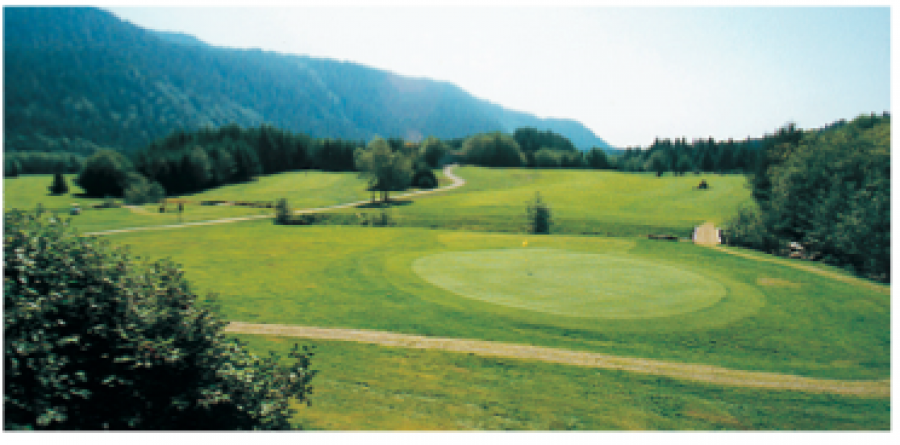 Always lush and vibrant, this wonderfully scenic northcoast course is admired for natural beauty, high level of conditioning, and strategic challenge.
Natural beauty and setting are blessings bestowed on this course and area in general. It would be uncommon to experience a round of golf in Prince Rupert without a wildlife siting. Eagle and deer are common companions during a round here. The fine conditioning of the golf course just enhance this natural experience.
Challenge is abundant in a variety of ways. Though the course is not long by modern standards, the original 1967 design has stood the test of time. The smaller than average greens are heavily contoured and slick in nature. They demand strategic approach shots. The tree and creek lined fairways require similiar respect with the tee shot. Creeks crossing fairways and frontinf greens on six holes require decisions regarding strategic lay up vs heroic carries over these natural hazards.
Though famous for our abundant rainfall, peak golf season (May to Sep) has more than its share of excellent, comfortable golfing weather. rainfall during this period is most often in the form of a light scotch mist, similiar to the British climate.
Visitors are always welcome to the City of Rainbows, Prince Rupert.
CPGA Pro American Express Mastercard VISA Interac Club Repairs Power Carts Pull Carts Lessons Rainchecks Coffee Shop Clubhouse Yardage Markers Driving Range 18 Holes Dining Room Public Club Rentals Licensed Pro Shop Dress Code Reservations Putting Green
Prince Rupert Centennial Golf Course
Prince Rupert Centennial Golf Course
523-9th Avenue West
Prince Rupert, British Columbia
(250) 624-4309

Card Member Discount Offers
Offer 3
50% off second green fee
Offer 4
50% off second green fee
You must have a registered card or phone app for these offers to be valid. Printed pages of these offers are not valid.
One Course redemption only per card for this course each day. Offers cannot be combined or transferred.
Registered card holder must be present. All offers are based on regular green fee prices, UNLESS otherwise indicated.
Sponsors:
x