Medicine Hat Golf Club
Save up to $140.00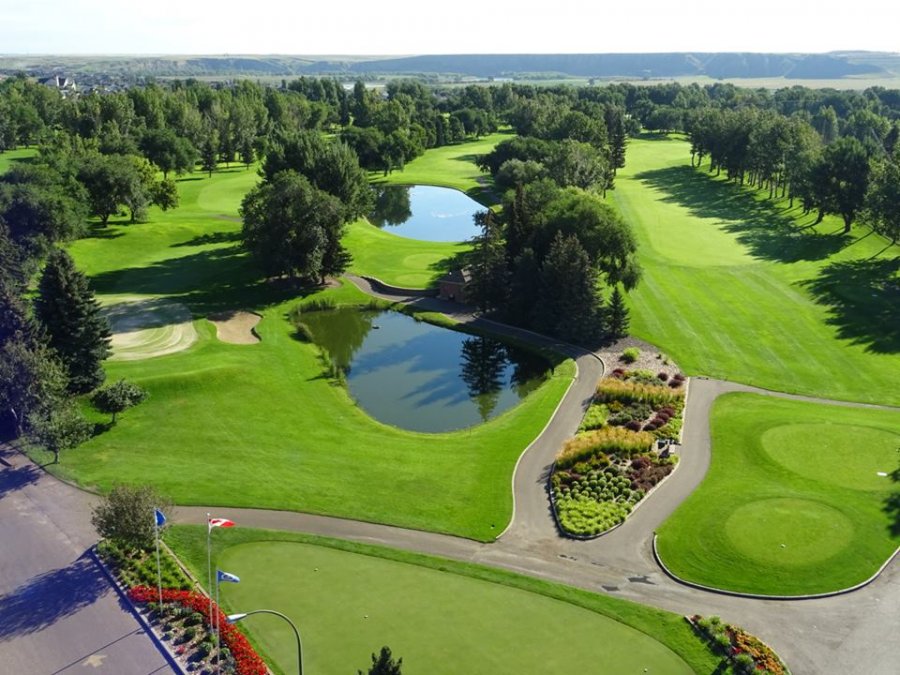 The historic site of a Northwest Mounted Police fort, the Medicine hat Golf and Country Club lies on a picturesque strech of land overlooking the South Saskatchewan River. WIth views of the river and the city serving as a backdrop, golfers are treated to a wonderful combination of challenging golf and spectacular scenery.
Medicine Hat is a shot maker's course that demands correct club selection and smart course management. Its lush, contoured fairways give way to large, rolling greens cradled by superb bunkering and mounding. Most of the greens are multitiered and have been designed to blend well with the surrounding topography.
Another attractive feature of the course is its mature tree growth, which is enhanced by the presence of Police Point Park, a natural plant and wildlife reserve that borders the course to the east.
Although usually busy from dawn to dusk, players at Medicine Hat may book their tee times 24 hours in advance.
Soft Spikes On-Line Tee Times CPGA Pro Mastercard VISA Interac Club Repairs Power Carts Pull Carts Lessons Semi-Private Coffee Shop Clubhouse Yardage Markers Driving Range 18 Holes 9 Holes Dining Room Club Rentals Licensed Pro Shop Dress Code Reservations Putting Green
Medicine Hat Golf Club
Medicine Hat Golf Club
947 Pigeon Street NE
Medicine Hat, Alberta
(403) 529-6930

Card Member Discount Offers
Offer 1
Free cart with 2 green fees
Offer 2
Free cart with 2 green fees
Offer 3
Free cart with 2 green fees
Offer 4
Free cart with 2 green fees
You must have a registered card or phone app for these offers to be valid. Printed pages of these offers are not valid.
One Course redemption only per card for this course each day. Offers cannot be combined or transferred.
Registered card holder must be present. All offers are based on regular green fee prices, UNLESS otherwise indicated.
Sponsors: