Meadow Creek Golf Course
Save up to $120.00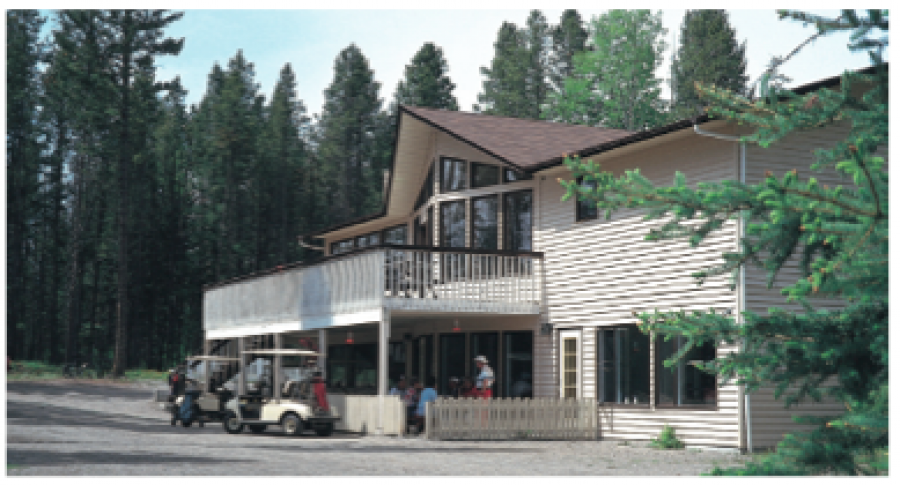 Located a short 35 minute drive southwest of Kamloops, the Meadow Creek Golf Course is situated in a lush pine and aspen forest just one kilometre east of Logan Lake along the Coquihalla Highway. Its demanding 3124 yard layout possesses a ruggedly natural charm and has developed a reputation as one of the more challenging in the area.
Meadow Creek can be best described as a target style course and local wisdom has it that accuracy is more important than length off the tee. Abrupt elevation changes combined with tall pine and aspen trees create several blind shots over its nine holes. Familiarity with the course, therefore, is an asset.
But this should not dissuade newcomers from trying out Meadow Creek, for exploring its hidden treasures is half the fun. One of these is a double dogleg par four 5th, where golf balls see the green before golfers do. The elevated tee box plays out of a narrow chute on this hole and yields a great view of the valley below. Another hidden treasure of the course is the marsh adjoining the 7th hole which provides one of the few nesting areas for yellow-headed blackbirds.
Soft Spikes Mastercard VISA Interac Pull Carts Lessons Coffee Shop Clubhouse Yardage Markers 9 Holes Public Club Rentals Licensed Pro Shop Dress Code Reservations Putting Green
Meadow Creek Golf Course
Meadow Creek Golf Course
Meadow Creek Road
Logan Lake, British Columbia
(250) 523-6666

Card Member Discount Offers
Offer 1
2 for 1
18 holes only, Tuesday to Friday.
Offer 2
2 for 1
18 holes only, Tuesday to Friday.
Offer 3
2 for 1
18 holes only, Tuesday to Friday.
Offer 4
2 for 1
18 holes only, Tuesday to Friday.
You must have a registered card or phone app for these offers to be valid. Printed pages of these offers are not valid.
One Course redemption only per card for this course each day. Offers cannot be combined or transferred.
Registered card holder must be present. All offers are based on regular green fee prices, UNLESS otherwise indicated.
Sponsors:
x