Mackenzie Golf and Country Club
Save up to $120.00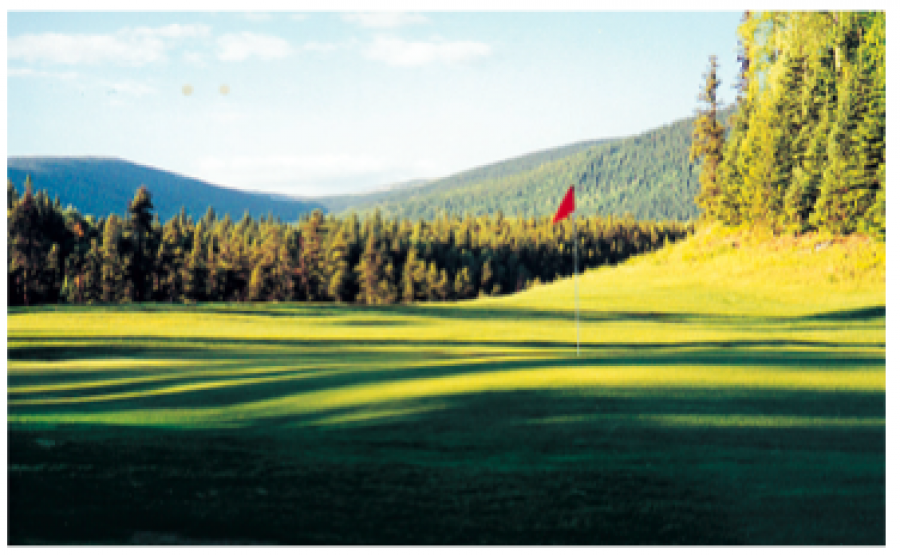 There's an honesty to golf courses like the Mackenzie Golf & Country Club - golf courses built through the volunteer efforts of their members. Constructed by people willing to expend considerable time and labour to make local golf possible, they are a testament to the enduring attraction of the game.
Mackenzie got its start in 1971, when loggers and hydroelectric workers from the area began clearing land. Construction continued through the 70s, and the course was finally ready for play in 1978.
Continual upgrades to the course have elevated Mackenzie from its rough and tumble beginning to the fine golf course it is today. It can boast 3219 yards of bentgrass fairways over its 9 holes, challenging average sized greens and densely forested roughs.
The best hole here is the 4th. The tee-off is conducted through a narrow chute of trees, allowing little room for error. The second shot must be equally precise as the small elevated green can be an unforgiving target. A sand bunker on the right and a ditch to the rear lie in wait for golfers who are off line, or a little heavy on their approaches.
Mastercard VISA Interac Club Repairs Power Carts Pull Carts Lessons Rainchecks Coffee Shop Clubhouse Yardage Markers Driving Range 9 Holes Dining Room Public Club Rentals Licensed Pro Shop Dress Code Reservations Putting Green
Mackenzie Golf and Country Club
Mackenzie Golf and Country Club
472 Cicada Road
Mackenzie, British Columbia
(250) 997-4004

Card Member Discount Offers
Offer 1
2 for 1
Phone App Only
Offer 2
2 for 1
Phone App Only
Offer 3
2 for 1
Phone App Only
Offer 4
2 for 1
Phone App Only
You must have a registered card or phone app for these offers to be valid. Printed pages of these offers are not valid.
One Course redemption only per card for this course each day. Offers cannot be combined or transferred.
Registered card holder must be present. All offers are based on regular green fee prices, UNLESS otherwise indicated.
Sponsors:
x