Lynbrook Golf and Country Club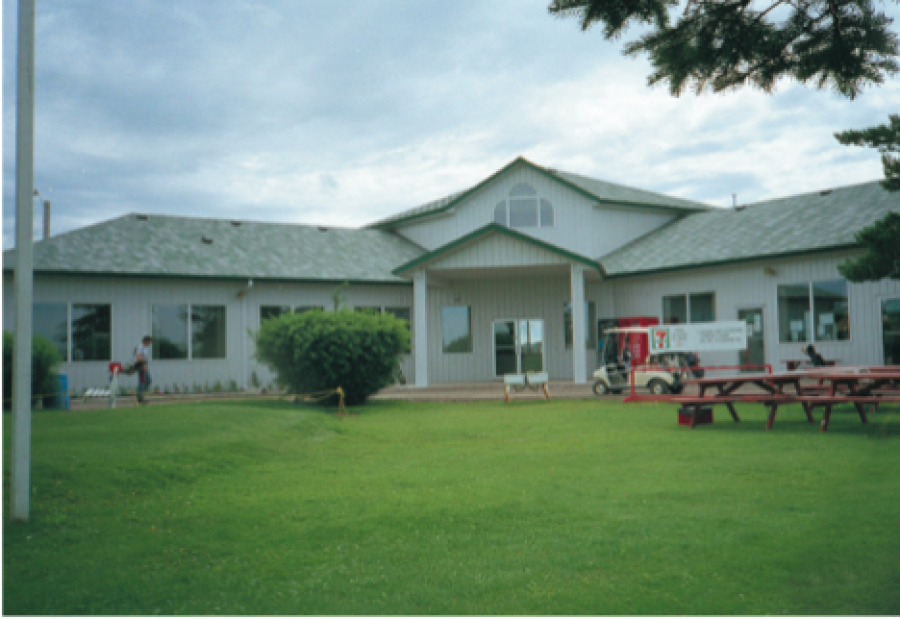 One of Saskatchewan's oldest golf courses, the Lynbrook Golf & Country Club was founded in the early 1900s. This maturity shows best in the course's excellent bentgrass greens which always putt true.
A true prairie course, Lynbrook has almost 6000 yards of open, rolling fairways bordered by prairie grass roughs. These roughs are more punishing than they first appear and local wisdom dictates that golfers keep to the fairway or face an uphill battle for par.
This is most true on Lynbrook's 4th hole, a 438 yard par four. With a long and narrow fairway, golfers must keep their tee shots straight as an arrow to avoid a water hazard on the right of the landing area and an out of bounds on the left. The large green is well protected by trees and falls away from the fairway. Three putting is not uncommon.
Lynbrook's membership have a "visitor friendly" attitude and many tournaments are open to the public.
Soft Spikes CPGA Pro Mastercard VISA Interac Club Repairs Pull Carts Lessons Rainchecks Coffee Shop Clubhouse Yardage Markers Driving Range 18 Holes Dining Room Public Club Rentals Licensed Pro Shop Dress Code Reservations Putting Green
Lynbrook Golf and Country Club
Lynbrook Golf and Country Club
1525 4th Avenue NW
Moose Jaw, Saskatchewan
(306) 692-2838

Card Member Discount Offers
Offer 1
50% off second green fee
Offer 3
50% off second green fee
You must have a registered card or phone app for these offers to be valid. Printed pages of these offers are not valid.
One Course redemption only per card for this course each day. Offers cannot be combined or transferred.
Registered card holder must be present. All offers are based on regular green fee prices, UNLESS otherwise indicated.
Sponsors:
x