Kettle Valley Golf Club
Save up to $150.00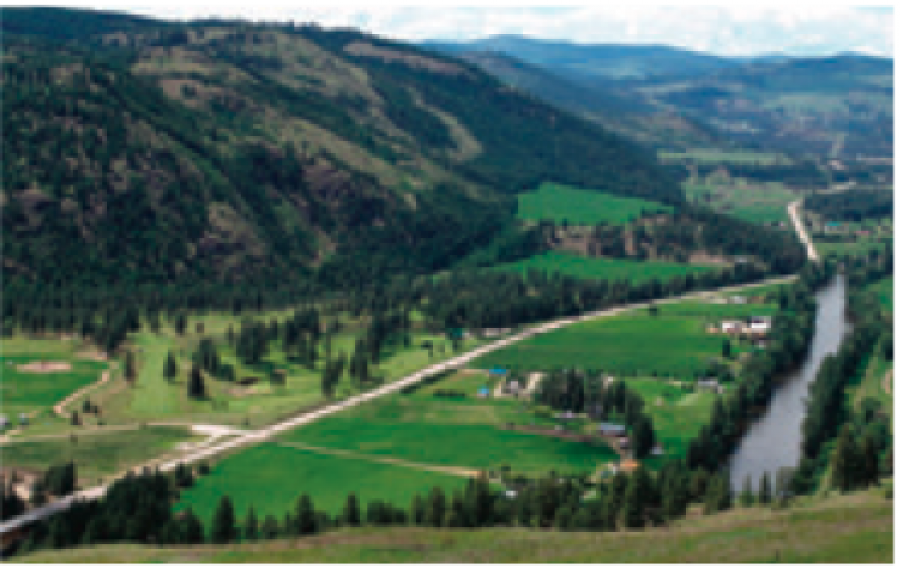 Kettle Valley Golf Club first opened in 1925 - the creation of many enthu- siastic pioneer golfers of the time. It was built in the scenic valley of the Kettle River amidst rolling hills and pine forests.
Back then it was like most golf courses of the era and had sand greens. The greens have long since become grass, but the original spirit and sense of community that served the course so well in its early days still remains.
Ideal for golfers seeking a relaxing, friendly place to swing a club, Kettle Valley has an open door policy for visitors. Besides great hospitality, golfers will encounter forgiving fair-ways with minor elevation changes.
Like quiet sentries, tall loosely spaced pines border most of the holes. They provide more of an aesthetic complement to the course than they do serious hazards. However, golfers should still be careful and keep as wide a berth as possible. For those who would like the practice, there is a neighboring driving range to warm-up on.
Golfers should be more wary of the handful of sandtraps and ponds found on five of Kettle Valley's holes. While not a serious threat to destroy a round, they still have the potential to steal a stroke or two from the incautious.
Mastercard VISA Interac Power Carts Pull Carts Rainchecks Coffee Shop Clubhouse Yardage Markers 9 Holes Public Club Rentals Licensed Pro Shop Dress Code Reservations Putting Green
Kettle Valley Golf Club
Kettle Valley Golf Club
Highway 3,
Rock Creek, British Columbia
(250) 446-2826

Card Member Discount Offers
You must have a registered card or phone app for these offers to be valid. Printed pages of these offers are not valid.
One Course redemption only per card for this course each day. Offers cannot be combined or transferred.
Registered card holder must be present. All offers are based on regular green fee prices, UNLESS otherwise indicated.
Sponsors:
x