Grande Cache Golf and Country Club
Save up to $80.00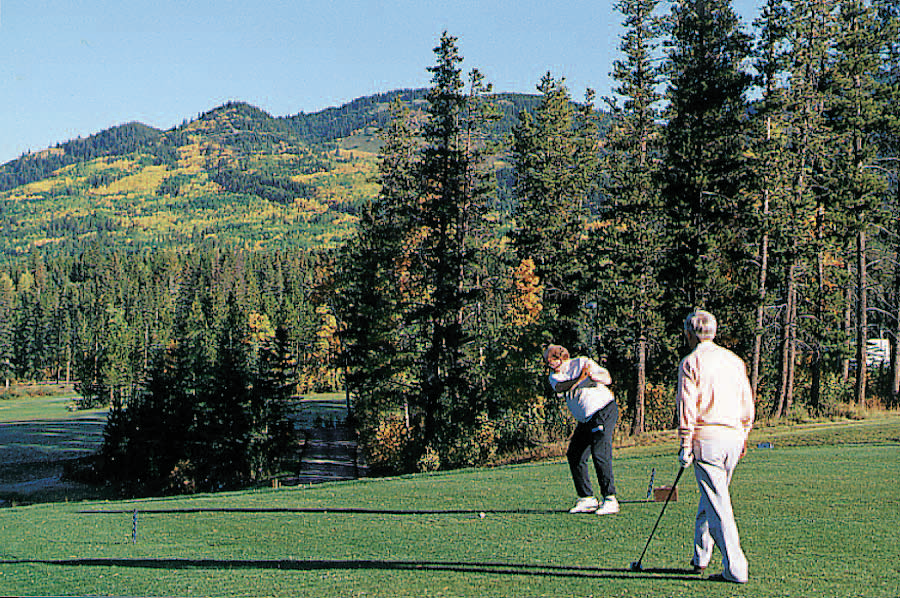 Set against the slopes of the Rocky Mountains, Grande Cache has a spectacular
9 hole course that offers breathtaking views from every hole. It lies along
the scenic Big Horn Route (Hwy. 40), about 140 km. north of Hinton.
The course was founded in 1981 and sports a well designed layout that
caters to all levels of ability. It is well maintained throughout and features
rolling fairways bordered by tall stands of pine and spruce. Most holes have
large, undulating greens and staggered tee boxes which allow golfers to alter
the look of the holes.
The most challenging hole on the course is the par three 4th. Long at 230 yards,
your tee shot must be straight as lateral hazards line both sides of the fairway.
The golfer is assisted by a 40 foot drop between the tee and the
green and can expect extra distance on the drive. The hole's large
green contains many deceptive undulations, and golfers should take
care in lining up their putts.
Mastercard VISA Coffee Shop Clubhouse 9 Holes Public Club Rentals Licensed
Grande Cache Golf and Country Club
Grande Cache Golf and Country Club
Box 28
Grande Cache, Alberta
(780) 827-5151

Card Member Discount Offers
Offer 1
50% off second green fee
Offer 2
Free large bucket of balls with one green fee
Offer 4
Free cart with 2 green fees
You must have a registered card or phone app for these offers to be valid. Printed pages of these offers are not valid.
One Course redemption only per card for this course each day. Offers cannot be combined or transferred.
Registered card holder must be present. All offers are based on regular green fee prices, UNLESS otherwise indicated.
Sponsors:
x