Glenboro Golf and Country Club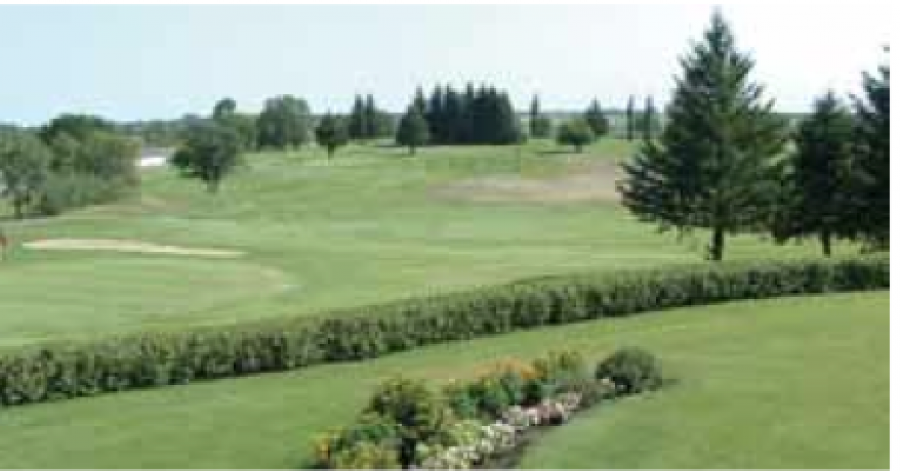 With its origins going all the way back to 1922, the Glenboro Golf & Country Club has been proudly supported through the years by volunteer efforts from the communities of Glenboro, Cypress River and Wawanesa. Located close to the Manitoba Desert, the soil here is very sandy. This
is of particular benefit during heavy rains which have no trouble being absorbed by the ground. We have watered fairways and greens ensuring that the course is always lush and green.
Most fairways at Glenboro are fairly open, and their grass roughs are usually forgiving to errant drives. All but one of the course's 9 holes have hills, with the result that uneven lies on the fairways are the norm here. Glenboro's rolling greens are both challenging and interesting with lots of break.
The two most challenging holes at Glenboro are the 4th and 8th. The 4th plays as a long par five on which golfers must frequently contend with a prevailing westerly wind. An out of bounds down its left side and a very tricky green add to the difficulty of this hole.
The dogleg right 8th gains its challenge from its severely undulating fairway and an extremely tough green. New golfers and outside tournaments are always welcome at this friendly club.
Soft Spikes Mastercard VISA Interac Club Repairs Power Carts Pull Carts Coffee Shop Clubhouse Yardage Markers 9 Holes Dining Room Public Club Rentals Licensed Reservations Putting Green
Glenboro Golf and Country Club
Card Member Discount Offers
Offer 2
50% off second green fee
Offer 3
50% off second green fee
You must have a registered card or phone app for these offers to be valid. Printed pages of these offers are not valid.
One Course redemption only per card for this course each day. Offers cannot be combined or transferred.
Registered card holder must be present. All offers are based on regular green fee prices, UNLESS otherwise indicated.
Sponsors:
x