Foam Lake Golf and Country Club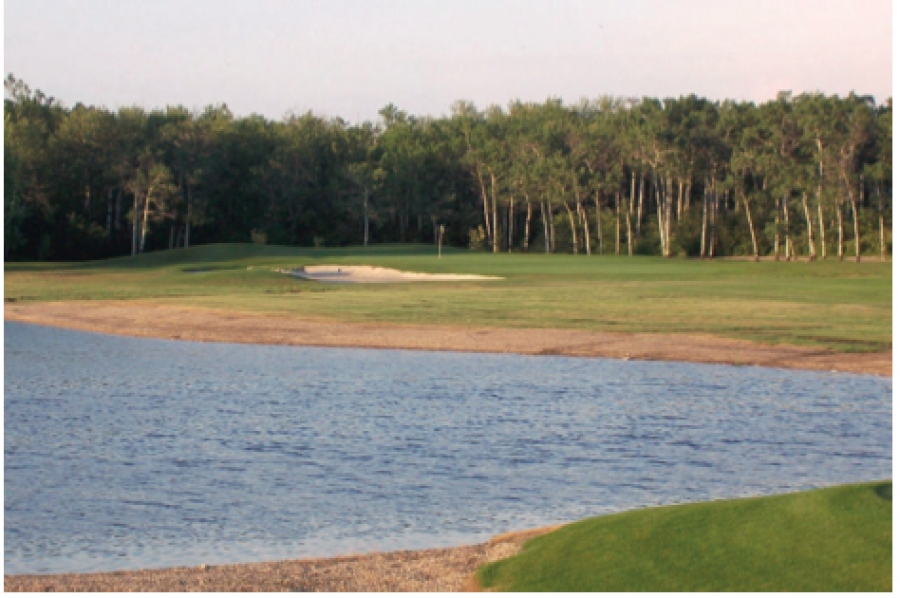 Rated by those who know it as one of Saskatchewan's best 9 hole courses, the Foam Lake Golf & Country Club is a jewel of a course well worth going out of your way to visit. It is located 22 kilometres north of the town of Foam Lake beside picturesque Fishing Lake.
The Fishing Lake area is ideal for a weekend getaway and boasts, along with a great golf course, Saskatchewan's longest natural sand beach, full camping facilities, plus cabin and boat rentals.
The golf course measures 2913 yards over its 9 holes. It features manicured fairways bordered by tall stands of mature trees. Brilliant white silica sand bunkers provide both hazard and beauty to the course.
The toughest hole on the course is the 215 yard 2nd. Long for a par three, this hole features a narrow fairway lined by dense forest which partially obscures the green from the tee. A very accurate tee shot is needed for golfers to have a chance at par.
Soft Spikes Mastercard VISA Interac Power Carts Pull Carts Rainchecks Clubhouse Yardage Markers 9 Holes Public Club Rentals Licensed Pro Shop Reservations Putting Green
Foam Lake Golf and Country Club
Foam Lake Golf and Country Club
Lakeshore Dr
Foam Lake, Saskatchewan
(306) 272-3801

Card Member Discount Offers
Offer 1
2 for 1
Mon - Thu, after 12 noon.
Offer 2
2 for 1
Mon - Thu, after 12 noon.
Offer 3
2 for 1
Mon - Thu, after 12 noon.
Offer 4
2 for 1
Mon - Thu, after 12 noon.
You must have a registered card or phone app for these offers to be valid. Printed pages of these offers are not valid.
One Course redemption only per card for this course each day. Offers cannot be combined or transferred.
Registered card holder must be present. All offers are based on regular green fee prices, UNLESS otherwise indicated.
Sponsors:
x