Cold Lake Golf and Winter Club
Save up to $180.00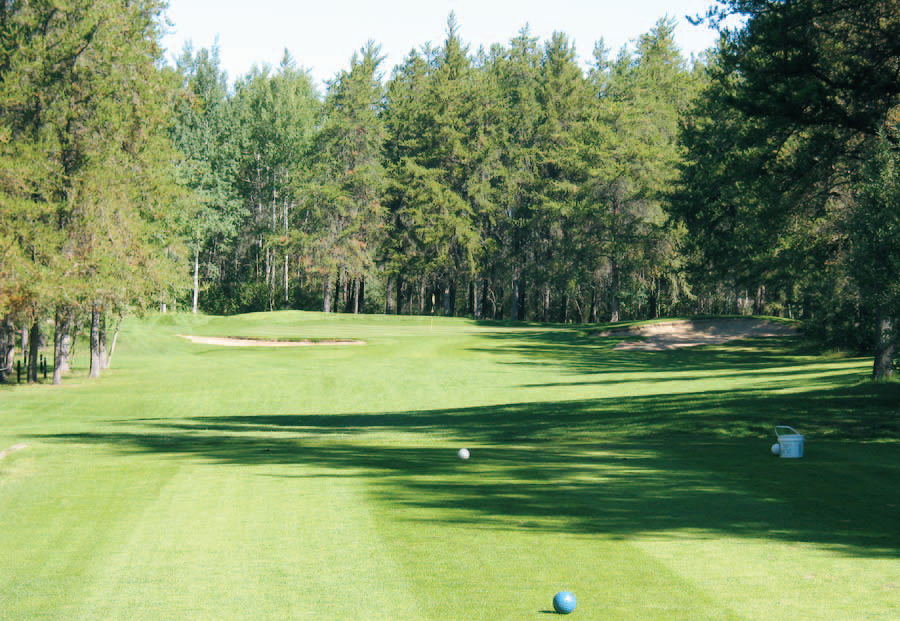 Cold Lake Golf and Winter Club is a full service facility with a driving range, putting and practise area
to get warmed up, a large pro shop full of the latest in golfing equipment and attire, and a licensed
restaurant to fill any food cravings you may have. Once on the course the real enjoyment begins.
The front nine is a fairly open parkland course with two holes that cross the Palm Creek.
The back nine takes you into a significantly different viewing and playing experience. Once
you play the tenth hole, the remaining holes are tightly lined with a beautiful variety of
coniferous trees that make you think you are playing a mountain course. You will have to
have your "A" game to score well on the back nine.
The signature hole on the course is the ninth, a 435 (from the Blue Tees) par 4. The
ninth is lined by trees on one side and the Palm Creek on the other. A very difficult driving
hole, try to put your tee ball short of the 150 yard marker which will leave you a mostly
level lie for your approach shot to the green. From here you will have to carry the Palm
Creek to a small, undulating green. Most members are happy to make bogey here.
The Cold Lake Golf and WinterClub is a great value. Stretching from 5167 yards to 6507
yards, it will challenge any level of golfer. Come out to CFB Cold Lake, Canada's largest air
force base and enjoy Cold Lake Golf Club, the "Jewel of the North". Public Welcome.
Soft Spikes Mastercard VISA Power Carts Pull Carts Lessons Clubhouse 18 Holes Public Club Rentals Licensed Pro Shop
Cold Lake Golf and Winter Club
Card Member Discount Offers
You must have a registered card or phone app for these offers to be valid. Printed pages of these offers are not valid.
One Course redemption only per card for this course each day. Offers cannot be combined or transferred.
Registered card holder must be present. All offers are based on regular green fee prices, UNLESS otherwise indicated.
Sponsors: