Bouctouche Golf
Save up to $140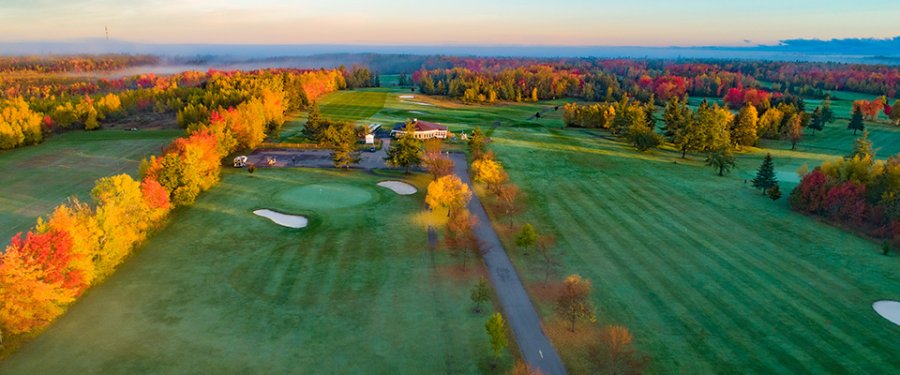 A golf course in nature, well designed, located 5 minutes from downtown Bouctouche.

The woodland offers variety and beauty and everything is quiet, away from traffic. We find water on 8 of the 18 holes. This course is easy to walk and has an above average level of difficulty (slope 120).

This Graham Cooke designed course is easy to walk while offering a good challenge to all golfers. This 18-hole course offers golfers a contrasting front and back nine. The tight front nine provides golfers a premium for accuracy while the back nine opens up making it more susceptible to wind. In addition, the expansion of the pond on hole 14 makes it an interesting challenge for players of all calibers.

Golf-BouctoucheConsidered by many as one of the best kept secrets in New Brunswick golf, you will be sure to enjoy both the challenges and the natural beauty Golf Bouctouche has to offer.

As hosts of the 8th East Coast NB Junior, Bouctouche will see the top juniors from NB, NS, PEI, Québec, Ontario and Maine compete for the honors in late June.
Mastercard VISA Interac Power Carts Pull Carts Clubhouse Yardage Markers 18 Holes Dining Room Public Licensed Pro Shop Dress Code Reservations
Bouctouche Golf
Bouctouche Golf
211 Chemin Girouardville
Bouctouche, New Brunswick
506.743.5251
bouctouchegolf.com
Card Member Discount Offers
You must have a registered card or phone app for these offers to be valid. Printed pages of these offers are not valid.
One Course redemption only per card for this course each day. Offers cannot be combined or transferred.
Registered card holder must be present. All offers are based on regular green fee prices, UNLESS otherwise indicated.
Sponsors:
x