John Blumberg Golf Course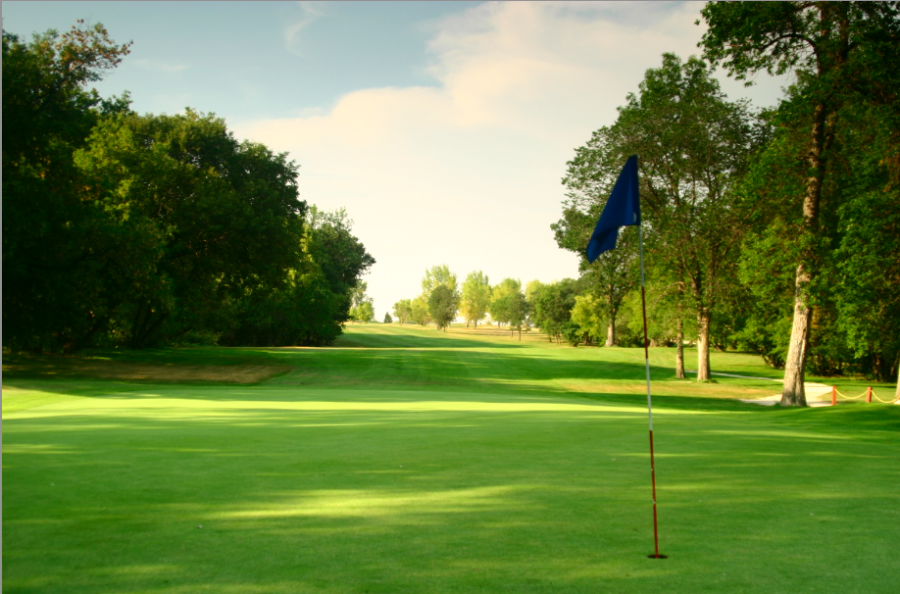 Located just minutes to the west of Winnipeg, John Blumberg is the city's longest, and most challenging, municipal course. Possessing a total of 27 holes, John Blumberg is actually two golf courses combined. The nine hole Gold Course is a par 34 and a compact 2739 total yards. The lengthier Emerald Course measures in at 6343 total yards and is a par 71.
Both courses feature gently rolling fairways with large, well mounded, greens. The nearby Assiniboine River comes into play on three holes and four small ponds contribute to the overall challenge of the course.
John Blumberg was designed by renowned golf course architect C.E. "Robbie" Robinson, and has been host to the CPGA, Manitoba Junior Golf cham­pi­on­ships and the 1998 Manitoba Open.
The Emerald Course's 14th hole is probably John Blumberg's most intimidating. This 472 yard par 5 follows the river, making its entire right side a watery placement for any errant golf ball. As well, the slender green on this hole has a distinct slope towards the water, increasing the level of difficulty to the golfer.
John Blumberg offers the added convenience of a roving beverage cart on the course - providing timely refreshment for golfers in need.
CPGA Pro Mastercard VISA Interac Club Repairs Power Carts Pull Carts Lessons Coffee Shop Clubhouse Yardage Markers Driving Range 27 Holes Dining Room Public Club Rentals Licensed Pro Shop Dress Code Reservations Putting Green
John Blumberg Golf Course
Card Member Discount Offers
Offer 1
4 for 3 green fees
Valid anytime, Monday-Friday except holidays
Offer 2
Special
2 for 1 Large Bucket of Balls
Offer 3
Special
2 for 1 Large Bucket of Balls
Offer 4
Special
2 for 1 Large Bucket of Balls
You must have a registered card or phone app for these offers to be valid. Printed pages of these offers are not valid.
One Course redemption only per card for this course each day. Offers cannot be combined or transferred.
Registered card holder must be present. All offers are based on regular green fee prices, UNLESS otherwise indicated.
Sponsors: