Carruthers Creek Golf & Country Club (Whistling Wind)
Save up to $105!!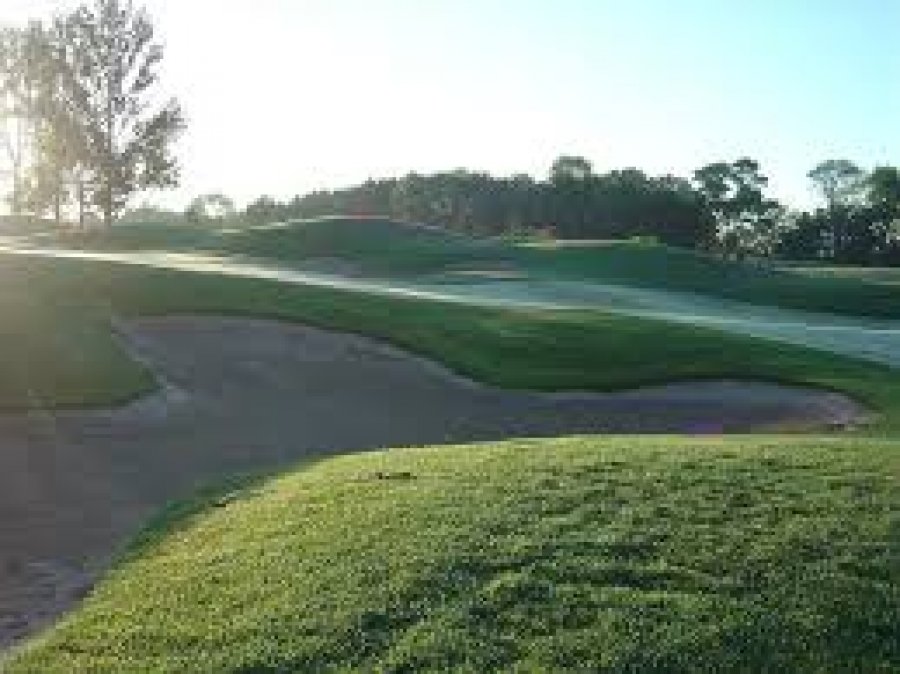 Carruther's Creek Golf and Country Club is a family run business and was once the Brouwer Nursery and Petting Park, and the house surrounded by Whistling Wind was their home. Abandoned for over 5 years, the property was obtained by the current owner/operator in 1998. During the first year of operation in 1999 while the first nine hole golf course was being built, we opened as a nursery to re-introduce the property to the public. Whistling Wind, a par 3 Executive course, designed by Kevin Holmes, was opened the following year.

The Banquet Facility, which also has a life sized indoor waterfall inside our tropical garden room and our banquet reception facilities are very popular for Weddings, Christmas parties, birthday parties, showers, stags, meetings, celebration of life functions, etc. The most recent addition to the banquet facility is the Liberty Room which holds smaller functions and our golf tournaments. Four golf simulators were added inside the pro-shop for customers to play golf year round even in the winter.

In 2003, Lake Breeze our championship par 36 nine hole regulation course (Course Rating- 73.8 and Slope -36 for 18 hole play) opened along with the Driving Range.

We are very proud of the article written by 'The Bogey Man' who voted our golf course 4 out of 5 in the Toronto Star! Because of customers like you Carruther's Creek Golf and Country Club has consistently been voted for the Durham's Readers Choice Award for the Best Banquet Facilities and Best Golf Course categories since 2000!
18 Holes PGA Pro CPGA Pro American Express Mastercard VISA Interac Power Carts Pull Carts Lessons Public Club Rentals Licensed Pro Shop Dress Code Reservations
Carruthers Creek Golf & Country Club (Whistling Wind)
Carruthers Creek Golf & Country Club (Whistling Wind)
650 Lake Ridge Rd S
Ajax, Ontario
(905) 426-4653

Card Member Discount Offers
Offer 3
Special
COVID DELAY. Due to the pandemic and the situation with Covid 19, Carruthers Creek Cannot Accept Canada Golf Cards until 2022.
You must have a registered card or phone app for these offers to be valid. Printed pages of these offers are not valid.
One Course redemption only per card for this course each day. Offers cannot be combined or transferred.
Registered card holder must be present. All offers are based on regular green fee prices, UNLESS otherwise indicated.
Sponsors: